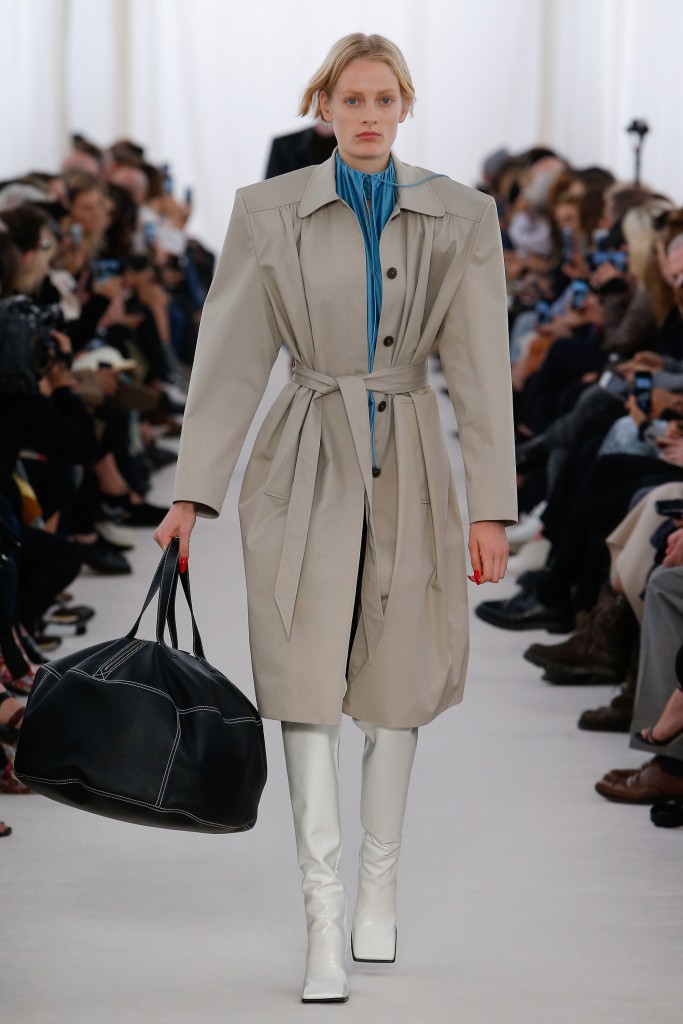 The fashion medias are blowing up about the incident behind the scenes at the latest Balenciaga show in Paris. Models are being treated like animals, locked in a dark stairwell for hours. Casting Director James Scully was the one who outed the awful reality at Balenciaga, but he also stressed that this is just the tip of an iceberg.
As I've pointed out before, there's more to sustainable fashion than organic cotton. There should also be sustainable working conditions for everyone involved, from the garment workers in the factories to the models on the runway. Looking at the Global Goals and the 2030 Agenda of sustainable development it is clearly stated that we need to create equal and productive employment to achieve a more sustainable planet. I know that there's a difference between underpaid cotton farmers in India and catwalk models in Paris, but let's choose to not compare and instead look at what's actually happening. James Scully said:
"What Maida and Rami (casting directors for Balenciaga AW17 show) did, they have been doing for a long time, they are the king and queen of abuse. I've heard stories from girls who were left waiting for so long without food or water that they ordered a pizza, and Maida came out and started shouting at them and calling them pigs."
This is abuse. No question. And I'm sure many of these girls have dreamt about being a model for a very long time and would do whatever, even stand in a dark stairwell, if it means walking the runway for Balenciaga. They also know, if they were to question anything or straight up leave, there is always someone waiting to take their spot. In the fashion industry there's a mental of it's all part of the game. You have to obey the rules and take the punches if you wanna make it. It is honestly truly absurd. We need more whistle-blowers and we need to see a change now.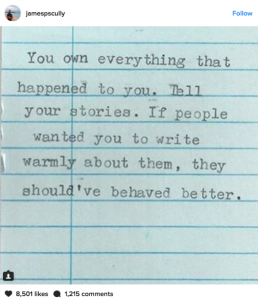 Yesterday Business of Fashion wrote:

" At the end of a powerful talk at Business of Fashion's VOICES gathering in December, casting director James Scully offered an ultimatum: if he continued to see evidence of the bullying, cruelty and discrimination rife in fashion's modeling industry, he promised to name and shame the perpetrators publicly on social media.

On Monday, true to his word, Scully became fashion's whistle-blower, taking to Instagram to publicly address an incident at a recent Balenciaga casting at the company's Rue des Sèvres headquarters the previous day. Casting directors Maida Gregori Boina and Rami Fernandes reportedly left more than 150 girls waiting for over three hours in a dark staircase without light as the duo left the building and went to lunch."

To read the full story , please visit Business of Fashion

Warning: Trying to access array offset on value of type null in /customers/2/c/2/thewaveswemake.se/httpd.www/wp-content/themes/20160107-simplemag/inc/ad-units-actions.php on line 111 Warning: Trying to access array offset on value of type null in /customers/2/c/2/thewaveswemake.se/httpd.www/wp-content/themes/20160107-simplemag/inc/ad-units-actions.php on line 111 Warning: Trying to access array offset on value of type null in /customers/2/c/2/thewaveswemake.se/httpd.www/wp-content/themes/20160107-simplemag/single.php on line 188