Living in Sweden it's rarely warm enough to take a swim, but now when it happened I wanted to take a look at better swimwear.
Bikinis and bathing suits are usually made from polyester or polyamide. Both of these materials are very problematic from a sustainability angel since the production methods leaves great amounts of toxic waste. Nevertheless, the characteristic of these materials is great for making swimwear because of its elasticity, fast drying capacity and ability to take dye. Therefore we are now seeing swimwear made from recycled polyamide or polyester. These are two of the options on the market right now:
Underprotection is a Danish brand based in Copenhagen and founded in 2010. They aim to make beautiful underwear and swimwear which are also sustainable. "Our biggest goal is to show that fair fashion made in sustainable fabrics do not have to be boring or less fashionable, it can be combined and we do our best to show that it's possible." This swimsuit and bikini is made from recycled polyester. Furtermore they are made in a factory certified by Fair Wear Foundation and located in New Delhi, India.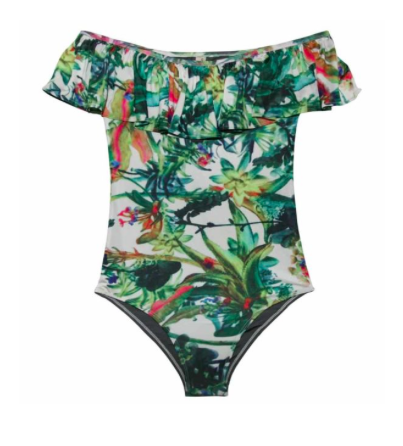 Even high street brands are taking a stand for the environment. For their 2017 spring/summer collection WEEKDAY are offering swimsuits and bikinis made from recycled polyamide. They are calling it "swimwear made from recycled waste".

Warning: Trying to access array offset on value of type null in /customers/2/c/2/thewaveswemake.se/httpd.www/wp-content/themes/20160107-simplemag/inc/ad-units-actions.php on line 111 Warning: Trying to access array offset on value of type null in /customers/2/c/2/thewaveswemake.se/httpd.www/wp-content/themes/20160107-simplemag/inc/ad-units-actions.php on line 111 Warning: Trying to access array offset on value of type null in /customers/2/c/2/thewaveswemake.se/httpd.www/wp-content/themes/20160107-simplemag/single.php on line 188