Almedalen
The politics week "Almedalen" in Visby, on the island of Gotland in Sweden, has officially started! It is the place to be for politicians, businesses, the culture industries and other sectors. The Almedal Week has been organized on Gotland for almost fifty years now. It all began in 1968 when former Minister of Education and Prime Minister Olof Palme spoke from a truck at Kruttornet in Almedalen. Ever since the event has developed to be the biggest political event of its kind in Sweden.
The Almedal Lending Wardrobe 2017
Today Monday 3rd of July marks the opening of "The Alemdal Lending Wardrobe". For the second year in a row Swedish Fashion Council, together with The Swedish Trade Ministry will host "The Almedal Wardrobe". At the wardrobe you can rent clothes for any occasion, to wear during a speech or at a party later on in the evening. The aim of The Almedal Wardrobe is to promote new business models and contribute to a more sustainable fashion industry. 
 The wardrobe is made possible by Boomerang, Ellos, Filippa K, H&M, IKEA, Indiska, KappAhl, Lindex, MQ, Myrorna, Nudie Jeans, Åhléns, Vagabond Shoemakers & The steamery.
This year, The Almedal Wardrobe has initiated a new collaboration with the Swedish auction site Tradera. Some of the garments borrowed from the wardrobe will be auctioned off starting on June 30th until July 9th, place your bid HERE. All profit will go towards the Nature Conservation Association. 
Some of those who are a little extra conscious about their clothing choices and want to promote the environment by borrowing items from The Almedal Wardrobe are Annie Lööf, party leader of the Center Party, Elisabeth Thand Ringqvist, chairman of the Swedish Risk Capital Association, Alice Teodorescu, lead writer at Göteborg- Posten, Per Bolund, Minister for Finance and Consumer Affairs, Ann Linde, Minister for EU and Trade, Ann Söderlund, Author and Journalist, Hanna Lidström, Spokesperson for Green Youth, Karin Johansson, President of Swedish Trade and Gustaf Reinfeldt, PR Consultant.
If you are in Visby this week you will find the wardrobe at the Kårhuset Rindi, Donnersgata 1, Monday to Friday from 9-5. Don't forget to follow @Swedishfashioncouncil on Instagram for daily updates.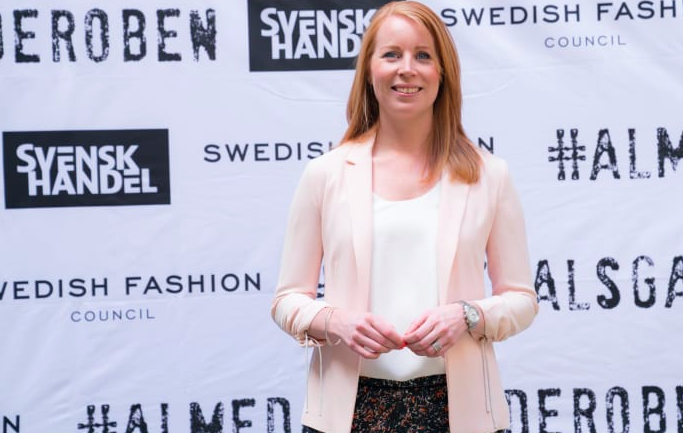 Warning: Trying to access array offset on value of type null in /customers/2/c/2/thewaveswemake.se/httpd.www/wp-content/themes/20160107-simplemag/inc/ad-units-actions.php on line 111 Warning: Trying to access array offset on value of type null in /customers/2/c/2/thewaveswemake.se/httpd.www/wp-content/themes/20160107-simplemag/inc/ad-units-actions.php on line 111 Warning: Trying to access array offset on value of type null in /customers/2/c/2/thewaveswemake.se/httpd.www/wp-content/themes/20160107-simplemag/single.php on line 188