Summertime means summer shoes! Nowadays it is pretty easy to find ethically made and sustainable sourced clothing, but shoes is a whole other project. Shoes made from leather raises the question of animal cruelty and chemical tanning, rubber soles raises the question of oil and plastic as well as the question of fair labor. In addition, making a summer dress of your own is not that complicated but making your own pair of shoes is not doable. Here are some sustainable options for all summer activates:
City Vacation
Wear Veja Sneakers. These sneakers are sustainable sourced and ethically made in Brazil. The sole is made from wild rubber harvested in the Amazons. The survival of the Amazonian rainforest is dependent on more sustainable management of its resources. Latex extracted from rubber trees is one of them. A fairer price paid for latex guarantees a better income for the rubber tappers and might be perceived as an incentive to keep trees up. The leather outside of the shoe is made from vegetable tanned leather, i.e. no bad chemicals are being used in the process. The cotton used on the inside of the shoe is fair trade organic cotton from the northeast of Brazil. Veja buys cotton from 320 families who make their living from organic farming respecting fair trade rules. Find more information here, and buy your Veja at Ecosphere.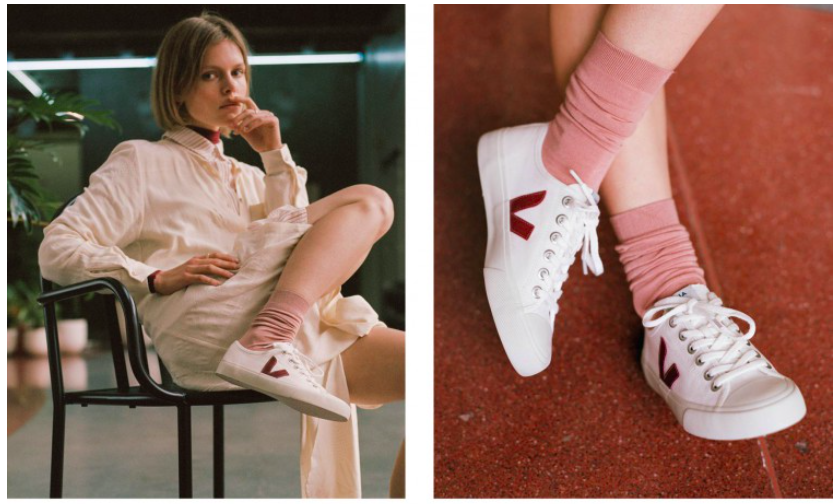 Summer Nights
Wear ethically made Nisolo. Designed in Nashville and produced in Peru, Nisolo take great pride in improving the conditions for Peruvian shoemakers. All Nisolo producers receive, at a minimum, beyond fair trade wages, healthcare, and a healthy working environment. Your purchase enables them to create opportunity for over 500 people across their supply chain. The average salary of Nisolo producers is 27% higher than fair trade wage requirements. The average annual income increase for all producers is 140%. Women in particular have felt significant impact, reporting an annual income increase of 173% since joining Nisolo compared to previous employment. Read more here.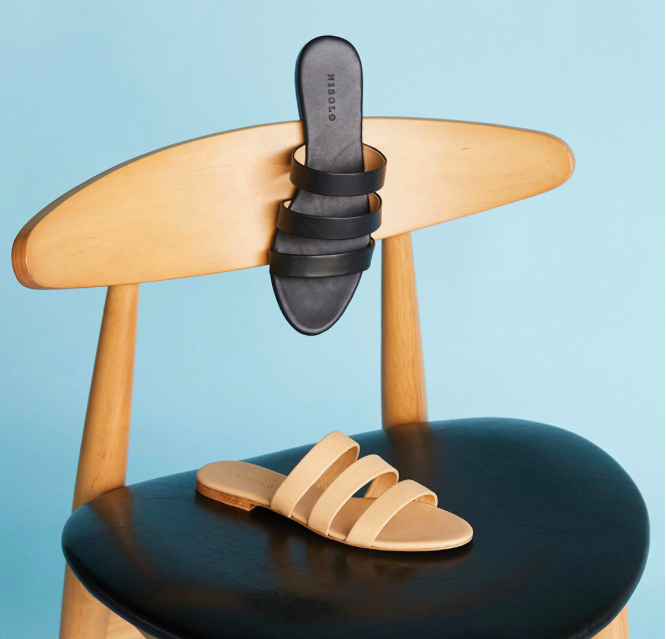 Lazy Days
Wear the shoe that gives back, Toms. Toms work with the one for one principle; through your purchases they help provide shoes, sight, water, safe birth and bullying prevention services to people in need. To this day Toms has given more than 75 million pairs of shoes to children in need, all thanks to consumers buying a pair of lazy days espadrilles. Buy your pair here.
Beach Days
Wear lifetime guaranteed flip-flop Rainbow Sandal. Originally contemplated in 1972, Jay "Sparky" Longley experimented making sandals in his Laguna Beach garage. With $200, Sparky bought a sewing machine and some rubber and started his conquest: To make the world's best sandal. Rainbow® Sandals are created by hand, using specially formulated glue to keep the layers together and the straps in place (no more broken sandals littering our beaches).  Sparky personally formulated the various densities of sponge rubber with "memory" to mold to individuals' feet (very comfortable). Rainbow Sandals will repair your sandals if they are damaged or defective due to any manufacturing defects. If you sandals are covered under the warranty and they are unable to repair them, they will issue a new pair. Read more here.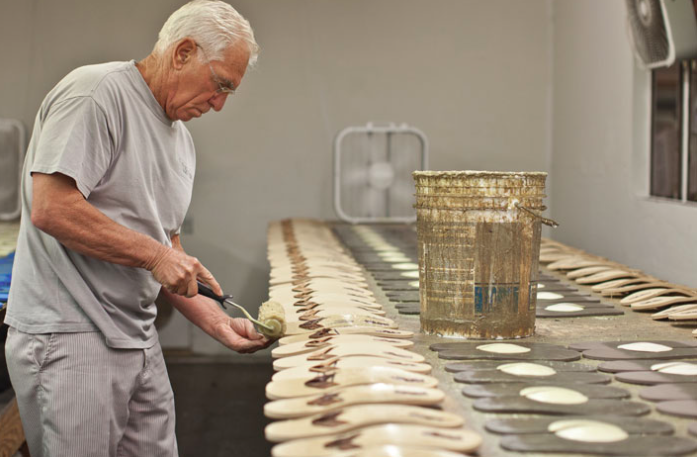 Warning: Trying to access array offset on value of type null in /customers/2/c/2/thewaveswemake.se/httpd.www/wp-content/themes/20160107-simplemag/inc/ad-units-actions.php on line 111 Warning: Trying to access array offset on value of type null in /customers/2/c/2/thewaveswemake.se/httpd.www/wp-content/themes/20160107-simplemag/inc/ad-units-actions.php on line 111 Warning: Trying to access array offset on value of type null in /customers/2/c/2/thewaveswemake.se/httpd.www/wp-content/themes/20160107-simplemag/single.php on line 188