This weekend marked the one-year anniversary of Swedish brand Rodebjer's flagship store in Stockholm. On Friday the 28th Rodebjer and HER Global Network invited a group of women to celebrate with mimosas and breakfast – in true female power spirit!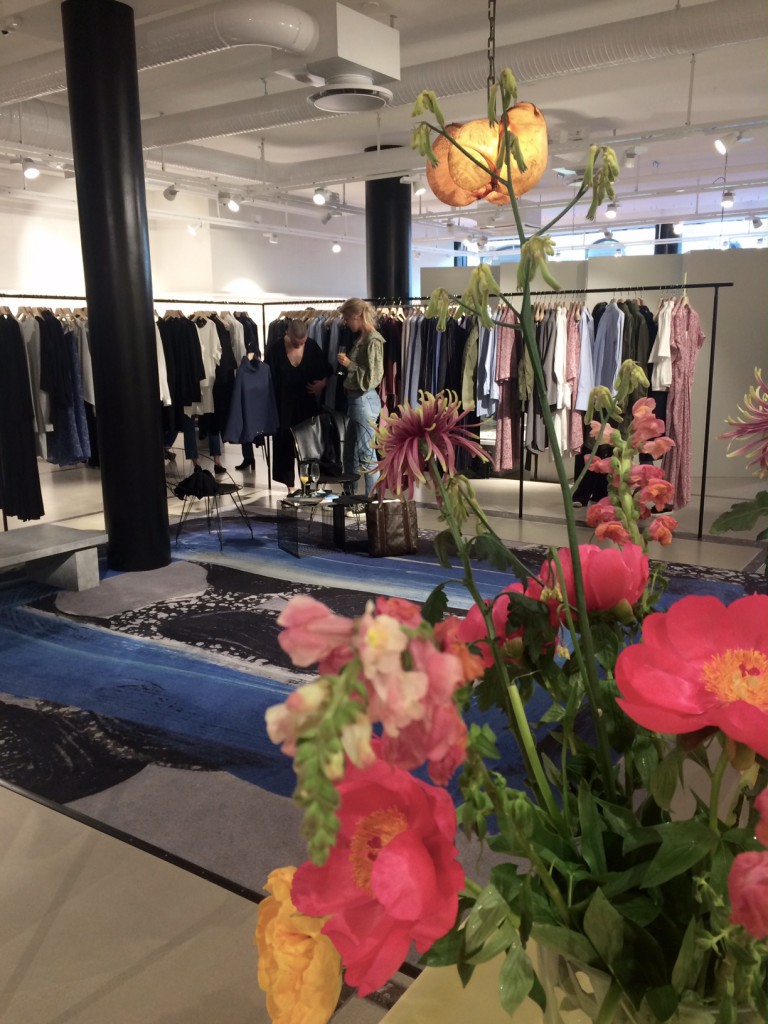 Rodebjer was founded in New York in 1999 by native Swede Carin Rodebjer. The brand is strongly inspired by counterculture, the human rights and feminist movements, music, film, art and literature. Carin Rodebjer has won several awards within the fashion industry in Sweden and Rodebjer has for several years been one of Sweden's most appreciated fashion brands.
Wile sipping mimosas we were introduced to the SS17 collection as well as selected pieces from the soon-to-be released pre-fall collection of 2017. In all her collections Carin Rodebjer starts with a woman. It can be an artist, a musician or even a fictional character. This woman or piece of art by the woman will then be the foundation of the entire collection.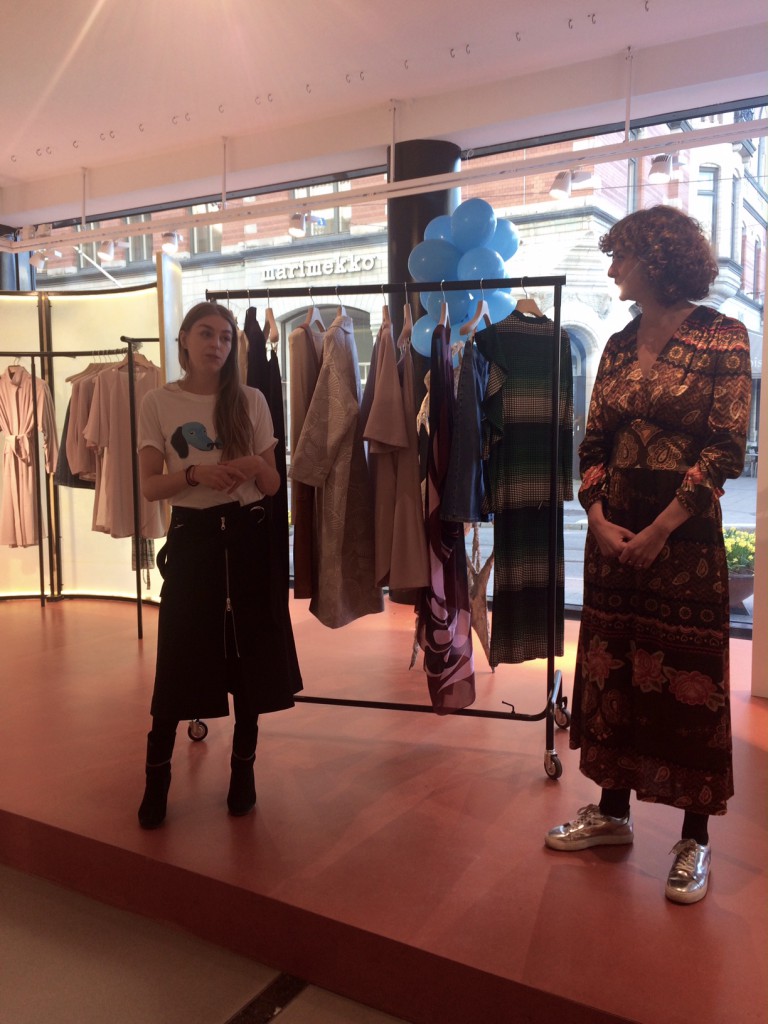 The store in itself is a celebration of women. There's a special room called "Vaginan" and you are welcome here anytime to breastfeed, to use the bathroom or just hang. It's a space for creativity where everything goes. Usually on Fridays there are drinks and music here as well.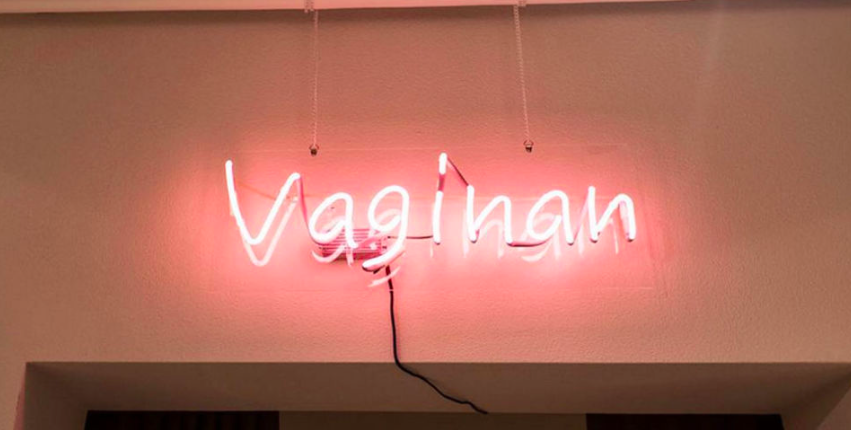 In 2010 Rodebjer released a special edition T-shirt to raise money for breast cancer research. It's a t-shirt with two steering wheels on it, in Swedish "rattar", which is a well-known euphemism for boobs. In conjunction with the one-year anniversary they decided to once again release a limited number of these t-shirts. I obviously got one and now I can proudly parade the streets of Stockholm with this power statement across my boobs!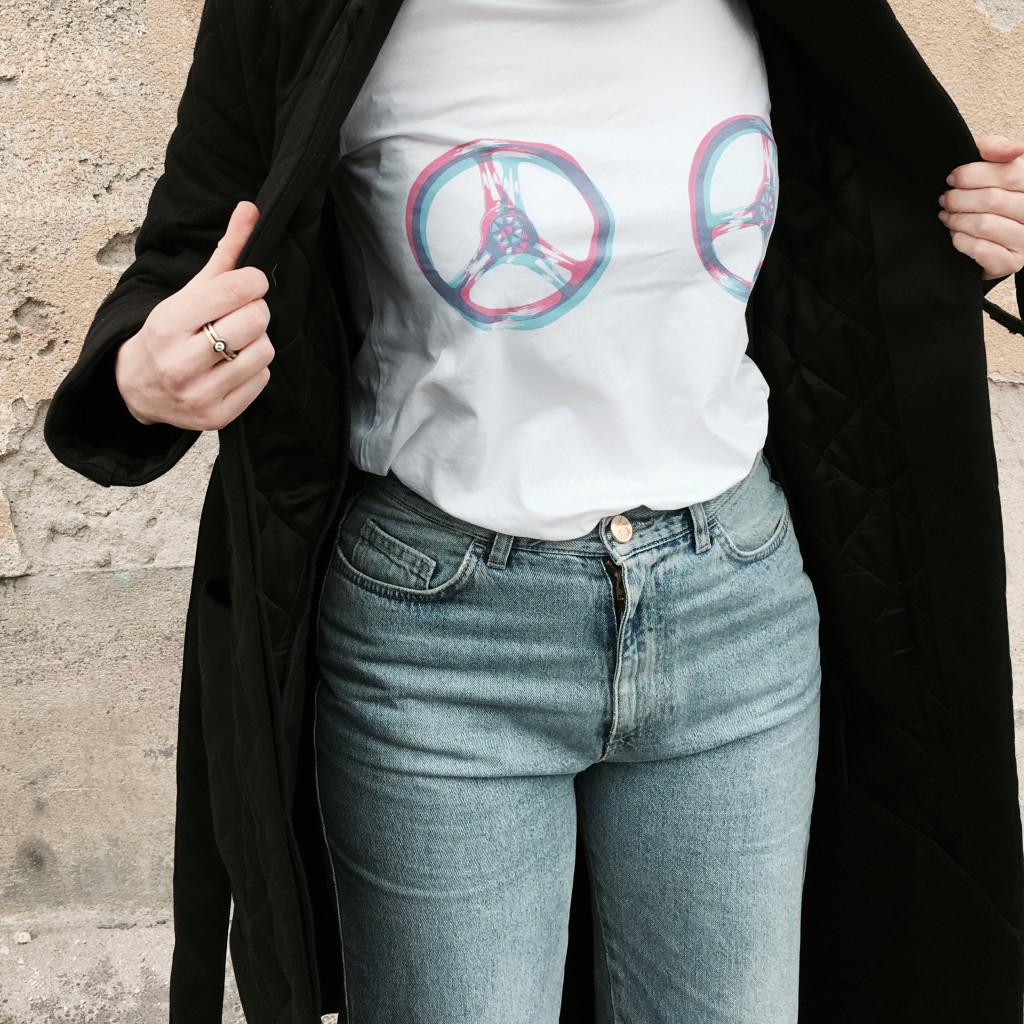 Warning: Trying to access array offset on value of type null in /customers/2/c/2/thewaveswemake.se/httpd.www/wp-content/themes/20160107-simplemag/inc/ad-units-actions.php on line 111 Warning: Trying to access array offset on value of type null in /customers/2/c/2/thewaveswemake.se/httpd.www/wp-content/themes/20160107-simplemag/inc/ad-units-actions.php on line 111 Warning: Trying to access array offset on value of type null in /customers/2/c/2/thewaveswemake.se/httpd.www/wp-content/themes/20160107-simplemag/single.php on line 188